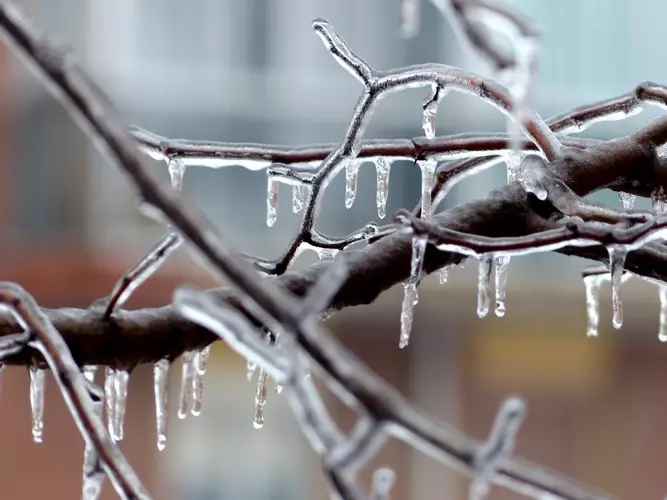 Not as it will be
Tomorrow it may feel like we have woken up in an unknown world.
For some, life will go on pretty much as normal and in some places it will no doubt seem much the same.

But for others, and perhaps eventually for us all at some point, it may seem like we are walking along a path we have never trod before.
No-one knows exactly what is going to happen over the next few weeks and months. It will probably be worse than some people think, better than others imagine, and not exactly as any one person pictures it.
I wanted to sit down this evening and write something that was stoic, faith-filled and inspiring. But instead, if I'm honest, I just feel a bit emotional.
Now that might be because I've just finished reading the next chapter of The Lion, the Witch and Wardrobe to my daughter and with all that's going on, I was never going to come away from one of my favourite books in one of my favourite settings without a little lump in my throat.
You see Lewis was a genius, and he gets me every time.
As Lucy enters Narnia she discovers a world that is not as it should be. It's winter, it's cold and there is fear in the air. As you read it, Lewis makes you wait. If you ever re-read it, I promise you'll notice just how late into the story Aslan enters. There's rumours and whispers, but it's not until chapter 12 that the great Lion arrives.
Until then they discover a world that seems to be blanketed by fear. It resonates because it captures something of what it can be like in our world.
It's a place of great beauty, of amazing creatures and the good that humanity has accomplished. But it is also a world that is not as it is meant to be. Disease, sickness and death are alien intruders, pretenders to the throne, much like the White Witch of Narnia. Over the last few weeks and months, people all around the world have increasingly woken up to that reality. It is not as it should be.
And so here's the twist. It is not a new world that we will wake up to tomorrow, or that countless other groups of people have woken up to over the last few weeks, and most likely will for weeks and months to come.
It is the same world, a beautiful, wonderful world that is not as it should be. But it has been brought into focus. Those things that have hurt us and damaged us have always been there. But we did a decent job at fighting them and pushing them out of sight and mind.
For some people, the suffering that this world can contain has been far harder for far longer than we will experience.
It may feel different, but tomorrow we will wake up in the same world.
But Lewis achieves something else through the early chapters of the Lion, the Witch and the Wardrobe. As Aslan's arrival draws closer, the snow begins to melt. The world is not as it should be but there are hints as the water drips from the icicles that it will not stay this way forever.
I love the Narnia books, as you can probably tell. But they are not my favourite of Lewis' works. My favourite is a sermon, turned into an essay, called 'The Weight of Glory.'
In it, Lewis discusses why it is that we feel this world is not right, that it's not as things are meant to be. He argues that we are made with a longing for something more, something different, something more glorious. This is hard to describe and he suggests that the closest we've come to capturing it is the idea of beauty. But even this is not enough because those beautiful things are not really the location of beauty and longing, but the means by which those sensations come to us. Those things, even the best of this world, he says, 'are only the scent of a flower we have not found, the echo of a tune we have not heard, news from a country we have never yet visited.' (Weight of Glory, 2013, p.31)
Over the next few weeks and months it may feel as if a harsh winter has set in. But look closely and you will see a sign that the frost is thawing. The new life of the true Spring will continue to push up its shoots. Now is as good a time as any to hold on to the hope that he is holding on to us. And as you hold on to it, make sure you share it with those around you.
Sorry, I told you I was feeling emotional.
-
'I press on to take hold of that for which Christ Jesus took hold of me. Brothers and sisters, I do not consider myself yet to have taken hold of it. But one thing I do: forgetting what is behind and straining towards what is ahead, I press on towards the goal to win the prize for which God has called me heavenwards in Christ Jesus.' Philippians 3:12-14