Practical Support
As a Church, we believe and trust in a God of truth, hope and love. We are called to love our neighbours, and told that our neighbour is anyone that we might meet.
If you or someone you know is local to Wick and Littlehampton and could benefit from someone picking up shopping/prescriptions, would value an occasional friendly phone call or prayer request, then our volunteers may be able to help. We will always let people know we're coming and confirm identification, and have a system in place for safeguarding health and money.
If you'd like to talk to us about this, and it's open to anyone in the Wick area, please email us at InfoCentre@allsaintswick.org.uk or phone 07925 275184 (weekdays 9am-5pm). If you're outside of Wick, we also have other offers of help that we can refer you to.
Our local town council has drawn together the following resources for local residents: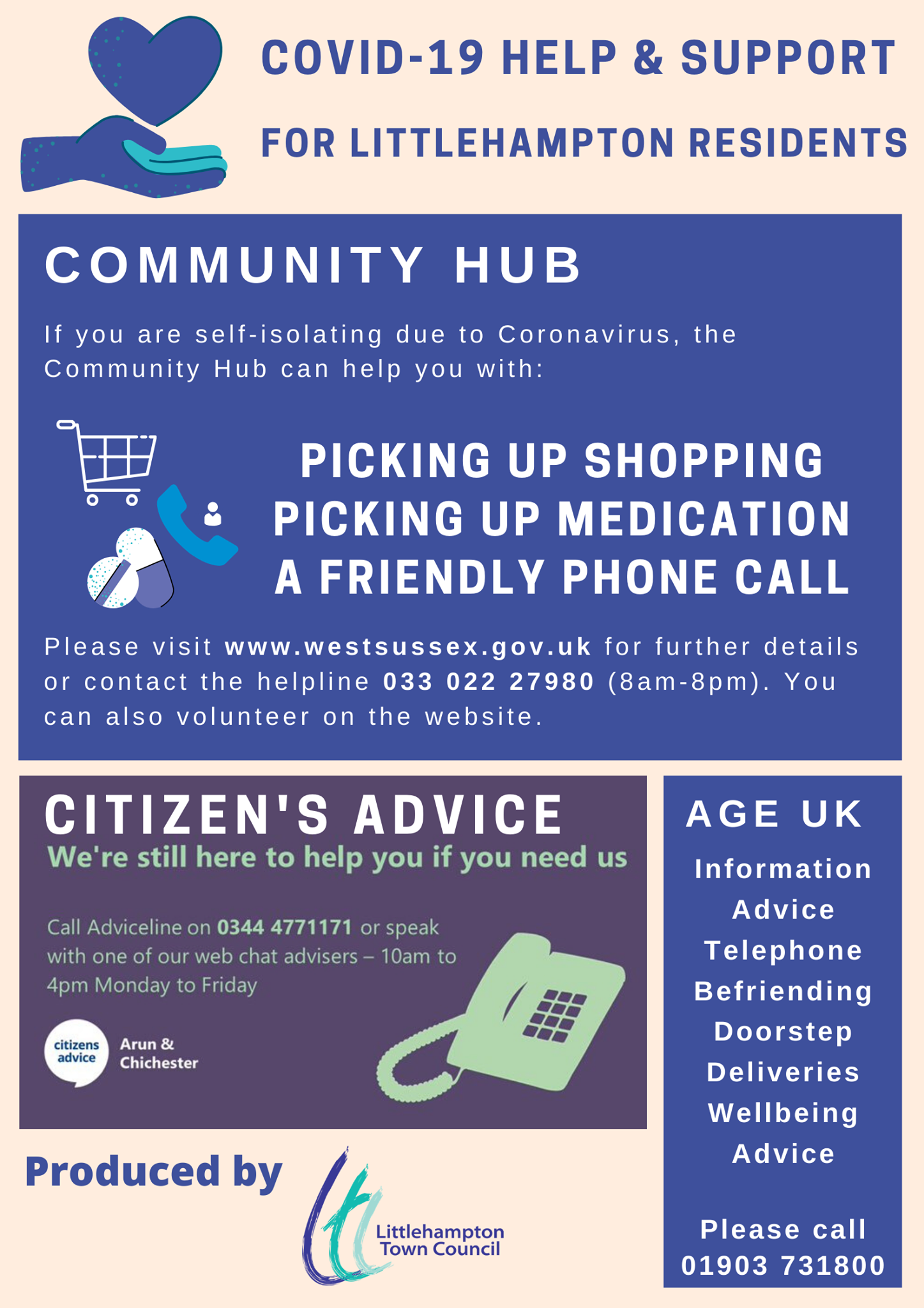 Offers of Help
If you're a member of the Church who may be able to help either with shopping delivery or keeping in touch with others on the phone, please let Tom know.
Practical Ideas
If you're at home for a while, this Facebook group has a growing collection of amazing ideas you can enjoy from home.