Posada
The word Posada means inn or shelter.
It comes from a Mexican Christian tradition, where in December children dress up as Joseph and Mary and go from house to house to ask for shelter, a place to stay.
Over the years All Saints Church has used figures of Mary and Joseph to go from place to place (homes and shops).
With Covid this hasn't been possible. So this year there is a chance for children to colour in a picture of Mary and Joseph and bring it to the Crib Service at WICK HALL (not the change of venue) on Friday 24th December at 4pm, where they will receive a bag of chocolate coins!
Look out for packs to colour in Wick's local shops from 8th December, or print the image below...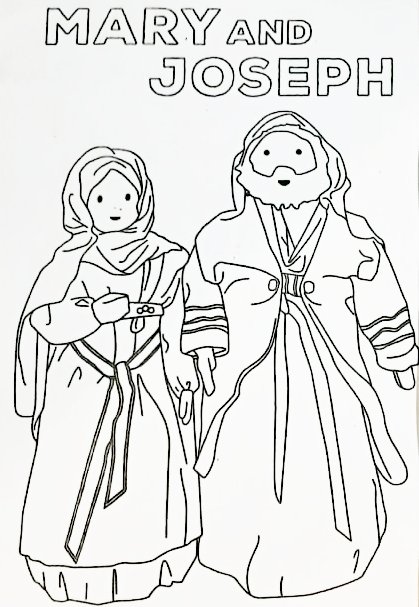 (right click on the image and then print or save)