Meet the Team
In the Bible (specifically Ephesians chapter 4) it's clear that every Christian has a ministry that God will use. But, here you will find those licensed for particular roles in All Saints:
Vicar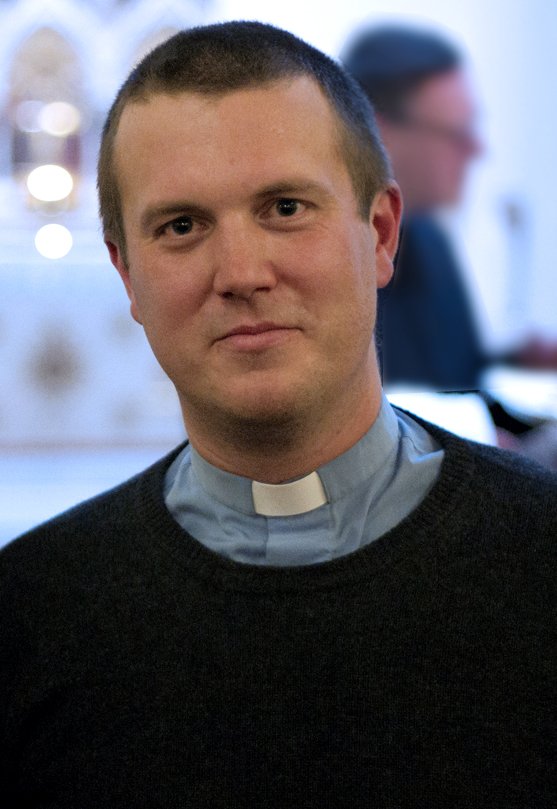 Tom Robson is the vicar of All Saints and Incumbent of the joint benefice with St Mary Magdalene, Lyminster. He joined the church in October 2016 with his wife Emily and daughters Martha and Mollie. Tom is an individual member of the Sussex Gospel Partnership. He was previously the curate at St Margaret's Church, Angmering. You can get in touch with Tom on 01903 714838 or email tom.robson@allsaintswick.org.uk
Church Wardens
Clare Purdom and Dave Green are the current Church wardens of All Saints, and are both involved with many areas of church life, including Wick Hall and the Info Centre.
Licensed Preachers and Readers
| | |
| --- | --- |
| | Roger Purdom is a former headteacher and Church pastor. He was licensed for leading, preaching and ministry in the Church of England by the Bishop of Chichester in 2019. |
| | Eileen Ross is a retired headteacher, licensed as a Reader in Southwark Diocese and transferred to Chichester Diocese in 2018. |
| | Janet Webb was licensed as a Reader by the Bishop of Chichester in 2019. |
PCC members for 2019/20

In addition to clergy and wardens, our Church Council comprises:
Janice Betson (Deanery Synod, Hall)
Alison Manester (Deanery Synod, Hall)
Janis Myers (Treasurer, Hall)
Colin Beckhurst (Buildings)
Julia Eastaugh (Safeguarding)
Carol Groves
Alan Hodgson (WIC)
Ann Macaulay
Trevor Mills
Ingrid Raby
Pete Raby (Health & Safety, WIC)
Paul Woodward
Jackie Hodgson is our honorary secretary